Some Information for a Peaceful Stay
For a peaceful stay, it's important to be well-informed.
You can find all the answers to your questions in the Frequently Asked Questions or on the website of each campground.
You can also contact the campground directly a few days before your arrival to get the latest information that will help you prepare your stay with peace of mind!
 What you need to know when preparing your stay
Pets
Our four-legged friends are welcome at our campgrounds, with a few rules: keep them on a leash, bring plastic bags for their walks, and keep them away from people who do not wish to interact with them.
​
Bed Linens and Towels
We do not provide or offer a bed linen and towel rental service, except in the following campgrounds: Tours Val de Loire, Le Pont Romain, Le Moulin, Le Champ d'été. Please remember to bring your own!
Adapters
In most of our campsites, you will need a European adapter to connect to electricity. Campgrounds may rent or sell them on an occasional basis.​
Smart Stays,
with the Huttopia Camping Card
With the Camping Card, enjoy discounted stays at Onlycamp, Huttopia, and Citykamp campgrounds. Get your camping card valid for 1 year at one of our campgrounds, and stay at the special rate of 15€ per night in the spring and autumn at Onlycamp campgrounds (rates vary at Huttopia and Citykamp campgrounds).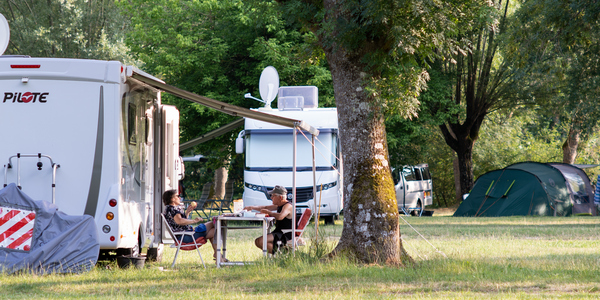 New habits

,
for better service 📲
Our reception teams will invite you to settle your stay and consumptions using credit card or holiday vouchers only.
Additionally, you can put your expenses on your account and settle everything at the end of your stay. No need to carry your
wallet with you all the time, making it convenient for getting coffee, ice cream, or croissants without worrying about payment.
Less cash to count for us means more time to chat with you!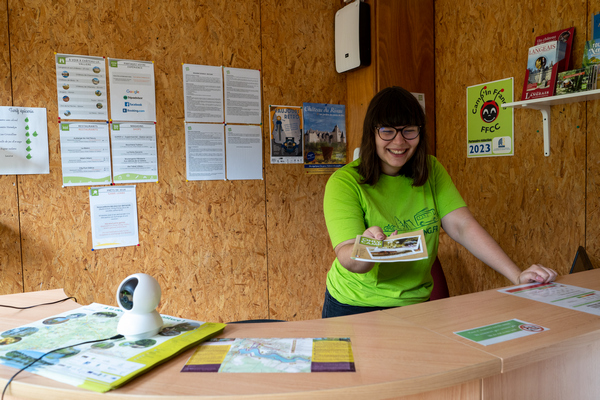 Afficher en plein écran
Cancellation and Interruption of Stay Insurance
When you make your reservation, we offer you the option to take out Campez Couvert cancellation and interruption of stay insurance.
In a nutshell, it costs 4.5% of the total amount of your stay, it is offered if you book online or at our campgrounds, and if you ever need to make a refund request, you can do it directly on the insurer's website: www.declare.fr.
A simple and effective way to ensure against unexpected events!
Accessibility for People with Reduced Mobility
Most of our campgrounds are accessible to people with reduced mobility: pitches without borders, adapted sanitary facilities, a welcoming atmosphere, and accommodations with wide access and ramps. Check the campground's website for more information.